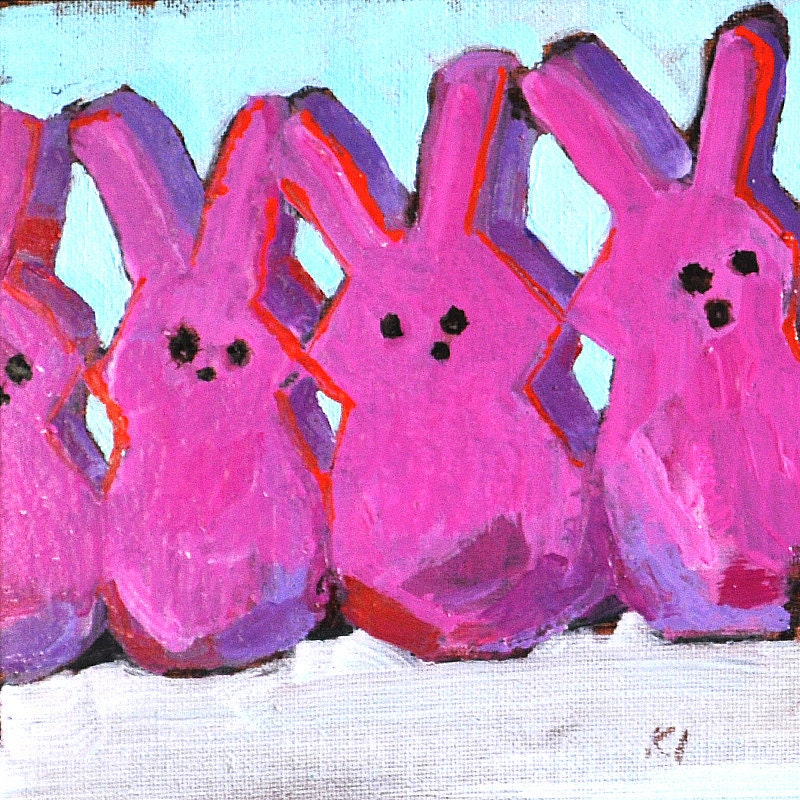 Marshmallow Easter Peeps Painting
Last year I painted the classic pink chicken Peeps and this year I went for the bunny rabbit Peeps. Easter season is still young, so maybe I'll go back for another color.
People love Easter Peeps or they hate them – I love the way they look.