Although my taste buds belong to Cadbury candy eggs, my painting fingers belong to Peeps. I love painting these things.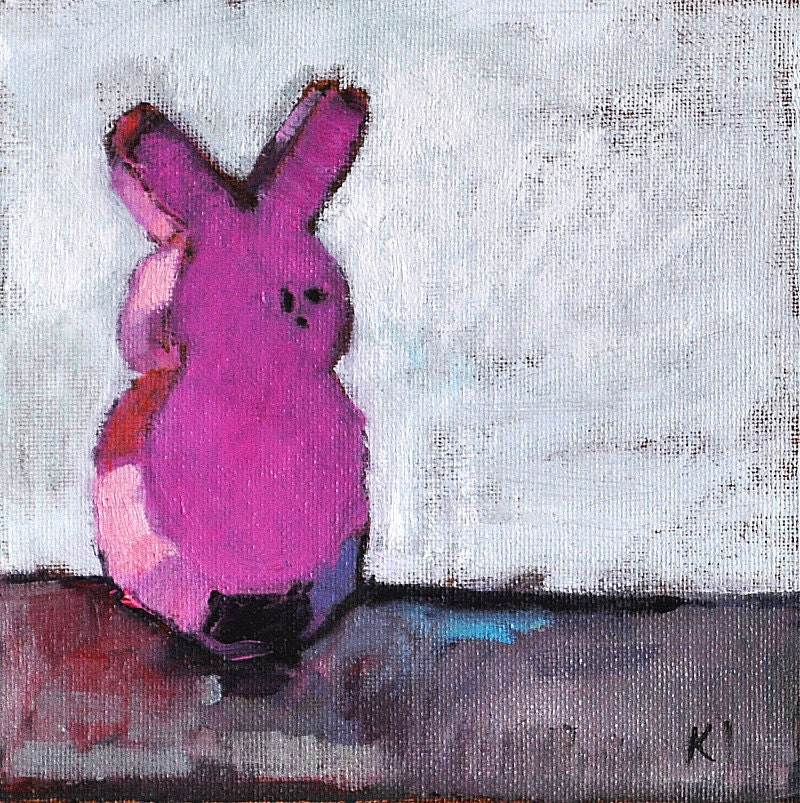 Still life painting of a pink bunny Easter marshmallow Peep leaning against the wall. Or is this Easter Peep standing alertly? I'm not sure.
Easter Peeps Painting is for sale.